Biased - The HTC One M9
Biased is back, this time taking a look at the HTC One M9. We have +Jazli Aziz providing the positively biased article and +Brandon Spruill of GadgtSpot providing the negatively biased article.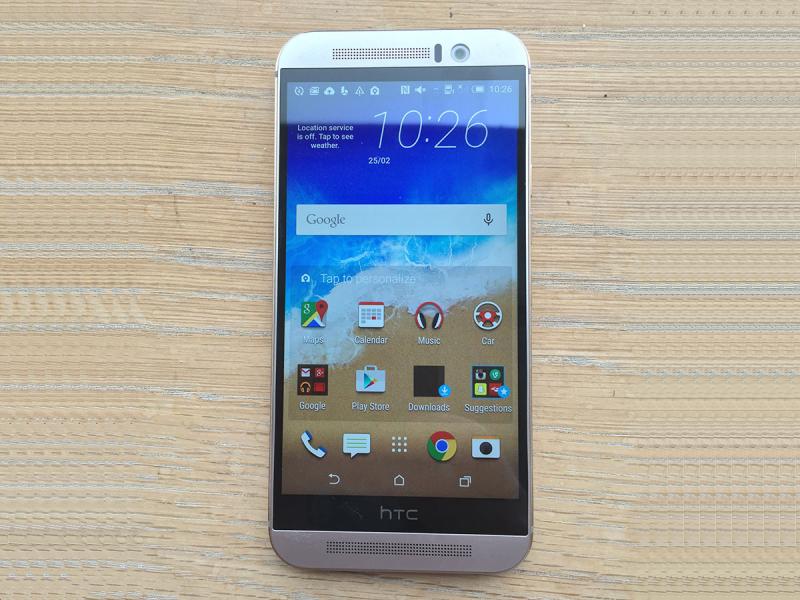 Jazli Aziz
HTC has received a lot of criticism lately. Which is weird, considering how for the past two years, HTC has received pretty much nothing but praise. Praise which is starting to translate into market success, as HTC is set to record their fourth successive quarterly profit after several years of nothing but losses. The One M9 itself received a lot of criticism, and HTC's latest announcements of the One M8s and the One M9+ just compounded the criticism onto HTC. But if you ask me, all this criticism is a little unfair towards HTC. I'll be going through most of the major talking points that have been making the rounds on the internet, and telling you why you shouldn't be too harsh on HTC.
One of the major complaints about the One M9 is that it looks too similar to the One M8. Which is does. I'm not denying that. But why exactly is that a bad thing? If you currently own a One M8, it's understandable if the One M9 doesn't excite you. But what about everyone else? People who have never owned the M7 or M8 now have the opportunity to experience the same premium construction on the M9. And lets not forget, almost everyone else also maintains a similar design for their phones over the years. Samsung retains the same design, only changing the materials used, Apple use the exact same body every two years, Motorola as well used the same design for the 2014 Moto X as the original Moto X. HTC had a winning design with the M7 which continued with the M8, why then would anyone at HTC have thought "We've won many plaudits for this design. For the M9, lets dump that design and go for something entirely new!"? HTC will undoubtedly come up with a new design eventually, but until then, the current design works great, and only enthusiasts on the internet will complain about it out of boredom.
Another complaint was that it "only" came with a 1080p display. Yes, people are complaining that 1080p is too low of a resolution for a 5" display. They are complaining that more than 400 pixels every inch is not good enough. That's a first world problem if I ever saw one. While most people associate higher resolution displays with higher smartphone tiers, I associate it with screen size. The One M9 retains a 5" display, and on a display of that size 1080p is perfectly sufficient to provide a great viewing experience. Adding more pixels into a display of that size wouldn't lead to any significant improvements, but would instead lead to higher power requirements which of course would lead to poorer battery life. In tablets and maybe phones with larger displays, a higher resolution display has more merit, but not in a 5" display. What do people want in 2016 flagships? A 4K display? What about after that? 8K? The line has to be drawn somewhere, and for pocket-sized devices, smartphones with displays around 5", 1080p is the optimum resolution.
Lastly, the camera. I'll readily admit that I'm not the guy you should talk to about smartphone photography. I've never considered it the most important aspect of the smartphone experience. Not to say it isn't important at all, because it is. Just that it's not that high up on my list of priorities. I questioned why people place such importance on a smartphone camera back when the Nexus 5 came out, and I'm questioning it again now after seeing LG's latest teaser for the G4. To me, the camera on a smartphone is just that, a smartphone camera. It's what you use when you're out and about and you happen to come across a moment that you want to share with friends and family on social media, or via instant messaging. The camera is but one aspect of a smartphone, one that is only used in instances, not continuously. Other elements like the size, build quality, the display, the software, those are always affecting the user experience at all times. I place those at a higher level of importance than the camera. But that's just me. If you buy a smartphone with the intention of treating it as a camera, more power to you.
Is the M9 perfect? No it isn't. No smartphone is. Is it fair to criticise it? Sure. Why not? But the amount of criticism and hate the M9 (and HTC) has received is unfair in my eyes. Taken in isolation, the M9 is a perfectly capable smartphone. Even when compared to the competition (up until now, that's only the S6/Edge), it's still a very good phone to own. The M8 was already a good phone but it had some issues. HTC took what they learned from the M8 and attempted to rectify those issues in the M9. We can't honestly expect any company to redesign a brand new smartphone from the ground up every year or two. Smartphone hardware (specs) has peaked. Deal with it. Display resolution won't get much higher, display sizes won't get much bigger, faster processor speeds won't significantly speed up performance, and designs won't get drastically different unless we get a major shift in functionality like what happened when we moved from T9 feature phones to full touchscreen smartphones about 7-8 years ago. The HTC One M9 doesn't bring anything particularly "new" to the market, but I doubt most OEMs will this year.
Brandon Spruill
It's 2015, which means another year of incremental upgrades in the mobile world. Pretty much everyone is guilty of it: Apple, Samsung, LG, and HTC. For sake of time, we'll focus on HTC.
Don't get me wrong. The M8 was a spectacular phone! I loved it. If I wasn't so heavily engrossed in the iOS ecosystem, I probably would have gotten that instead of my iPhone 5C. The hardware was solid, the audio was superb, and Sense is one of the only UIs I like on Android. Plain and simple, the M8 was a great device. Just like its predecessor, the M9 is also a really, really good device. But is it worth it?
No, it's not. At least, it's not worth the extra $200 you're going to spend on the "latest and greatest." Like most devices, the M8 to M9 transition was very incremental. Gorilla Glass 3 to Gorilla Glass 4. Faster processor. Different camera (thank you for dropping the "Ultrapixels"). Slightly thinner bezels and body. New GPU. More RAM. Faster battery charging. More talk and web surfing time. The list can (and does) go on and on. For us power users, yes, the latest and greatest can be extremely useful. But the average user probably doesn't need these things. Heck, GSMArena gives the M9 battery a worse endurance test rating than the M8. That's a step backwards. It is certainly a powerful device, but tons of power isn't always needed, especially at the expense of battery life. This is what happens when manufacturers continue to make devices smaller and more powerful, but don't increase battery capacity enough (or optimize their skin for Android).  The best update to this product line, I believe, is the exclusion of a 16GB version. I hope every device manufacturer starts following suit. 32GB is the perfect size, especially for a phone with expandable storage.
In comparison to other flagships, though, it just doesn't cut it. Despite having more mAh than the Samsung Galaxy S6, it has worse battery life. There's no wireless charging like Samsung or Apple and no fingerprint scanner (though, the latter was announced for the HTC M9+, which is only in China, so far). The screen isn't anything to tell your folks about, especially when the iPhone is still on the market. HTC dropped the "ultrapixels" for the rear-facing camera, but somehow, it got worse. At least the front facing camera is pretty decent, with the "ultrapixels" helping in that case.
Reviews for the device range from a 4 out of 5 star rating from Techradar, to "meh" and "you probably don't want this phone" from Know Your Mobile and Droid Life, respectively. Unfortunately, HTC just missed the mark this year. Hopefully, the M10 will be much, much better, and worth your money. For now, stick with the M8. It's only $1 on-contract.
Bios
Jazli Aziz has three loves - Manchester United, Batman and Android. He is a strong proponent of stock Android and currently uses a Google Nexus 5. His blog, Triplicate Thoughts, is quite popular among tech enthusiasts. Check out Jazli's profile here.
Brandon Spruill - Born and raised in Silicon Alley, a Computer Science major who loves the latest, greatest, and most innovative technology. Oh. And he writes.
April 25, 2015