Biased - The Apple Watch
"Biased" is an idea I conceptualised where instead of having one author trying to be neutral while writing an article on a polarising topic (like mobile tech), we have two authors writing clearly biased articles instead. Everyone is biased after all. So why not embrace it? This first piece is on the Apple Watch, a very debatable topic as with all Apple products. +Vedant Mathur will be providing the positively biased article and +Jazli Aziz will be providing the negatively biased article.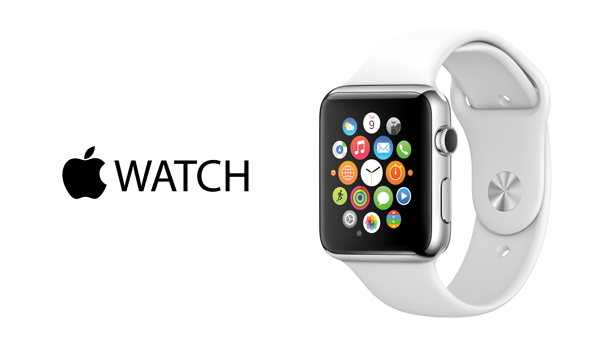 Vedant Mathur
Earlier this month, Apple announced the Apple Watch. I was in class at the time, so I watched the rerun later. The way Tim Cook described it made it perfect. How much more perfect can a device get, anyway? The only rival to the Apple watch is the toned down Pebble Time which, for just $150 less, isn't worth it. "Smartwatches" have been around for quite a while, whether they be backlit on touch, e-ink, or calculator watches - they are a type of watch that gives superior functionality over a standard watch. Google's Android Wear has been around for some time. I've personally been using a Moto 360 for the past several months. It's okay, but the OS as a whole feels lacking in more aspects than one. Performance, ease of use, connectivity with other apps, including some of Google's own. When I first got my watch, I couldn't send a Hangouts message; I could only respond to one. Google is only now rolling this out.
Why the Apple watch though? The innovative crown makes things a lot easier, and it keeps your screen from fingerprinting. The display is made of sapphire glass on the standard and up, the first watch to use something like this. Sapphire glass has a hardness of 9 and is the second hardest, clear material behind Diamond. It's a shame that other smartwatches can't use something like this. Smartwatches, currently, are clunky and confusing, something Apple wishes to changes. Apple Pay is now a thing with NFC built into the watch. The chip can help you pay without even needing to lift your wallet. The heart rate sensor is top class with sapphire coating. One awesome and kind of quirky feature is that you can send your heartbeat to someone else. Sending doodles will be great too. They are actually less doodles and more messages.
Do we need really need a smartwatch? No, but we didn't need smartphones either. As the technology improves more functionality will come and more will happen. Tesla has already openly announced their plans to make an app for the Apple Watch for their cars. With Apple's influence and the largest app market on mobile, there is no doubt functionality will come and it'll come fast. Watches are also a fashion statement - a nicer watch, a nicer impression of you, in general. You have watches costing upwards of $5000, and watches that only cost $5. Both tell the time, but one watch gives a better impression of you. A watch of around $400 can give you the impression of not being cheap, maintain style, and let you be in touch with technology. Another benefit is that the Apple Watch aids with driving. With driving directions right on you, glancing at your phone is a thing of the past.Tesla is also going to let you be able to start your car from your watch. No doubt Audi, BMW and others will follow suit. And it's safe to say with the gravity of Apple, we may see exclusive partnerships with Visa, Lincoln and Nike, for example. After all, Nike is already a partner for tracking fitness. And with Nest around - the smart-home dream is en route.
Apple offers the same watch in multiple categories - the Sport, the Regular, and the Edition. That means each and every watch will be giving the best experience versus the Android Wear selection where each watch is different. One may have a slow and laggy OMAP processor and weak battery, one may have a strong battery and a good processor - but ugly looks in return. The Sport starts at $350, which is more than the Android Wear devices, but is still within reason. And the Edition can go up to $17,000. Why so expensive? Well, it's gold. Solid gold. That's the range Apple will cater to. The average user to the CEO can all wear an Apple Watch. But why? Even though a new watch may come next year, Apple is keen on updating older products. Here's a perspective: at the time of writing the 2012 iPhone 4S is on iOS 8.2 and the 2013 LG G2 is still on Android 4.4.2. After 4.4.2, 4.4.3, 4.4.4, 5.0, 5.0.1, 5.0.2, and 5.1 have been released, and not a single upgrade.
Google has done mildly with their Android Wear selection. Pebble is underpowered. If I was to choose, the Apple Watch would be the choice. You get what you pay for, and the Apple Watch is a great buy.
Jazli Aziz:
Smartwatches as we know them today, have been around for quite some time. Android Wear was launched almost a year ago, with the LG G Watch and Samsung Gear Live leading the pack, followed by the Moto 360 and others shortly after. Even before Android Wear, there was Pebble, followed by Pebble Steel. This year the market is continuing to grow, with more Android Wear watches and Pebble's third-gen device, the Pebble Time already announced. And while geeks might enjoy this new product category - Pebble Time is now the most funded Kickstarter project ever - try pitching a smartwatch to a regular consumer and you'll likely be met with "Why do I need another device which does what my phone can already do?" This is where Apple comes in. Traditionally whenever Apple launches a new product, be it the first in the industry or a follow-up to what is already available, people tend to take notice. Apple's marketing prowess and brand recognition are probably the best in the world. So when news broke that Apple would be releasing the Apple Watch, people said this would be the boost smartwatches need to become mainstream. Apple launched the Apple Watch earlier this month and to be honest, I don't think it stands a better chance at promoting smartwatches than any other device already in the market. Here's why.
Watches are generally considered more of a fashion accessory than a piece of equipment. That's why you have watches that cost thousands of dollars, despite performing the exact same task (tell time) as cheaper watches that only cost a few bucks. So when it comes to a smartwatch, something you will be wearing proudly on your wrist for all to see - as opposed to your phone which will either be in your pocket or the palm of your hand, shielded from public view - you will want it to look good. And as subjective as design is, I just don't think the Apple Watch looks all that great. It may not be the absolute worst looking smartwatch in the market, but it's nowhere near the best looking either. And don't be fooled by the three different "categories" of the Apple Watch, or the 38 different "models" found on the Apple website. They are all just different combinations of watch bodies and straps. In fact, most combinations come in two sizes, 38mm and 42mm, so you're looking at even fewer designs out of the box. Some combinations do look better than others, but those come at a price, literally.
Smartwatches face an uphill battle in the consumer market. Manufacturers have to convince buyers that they need another device on their wrist which does stuff they can already do with their phone. In fact, smartwatches are actually less capable than our smartphones. So if you're going to buy a smartwatch, you probably won't want to be spending more on it than you did your smartphone, or even close to it. But with the Apple Watch, that will likely be the case. The cheapest variant, the Apple Watch Sport costs $349, but that's the smaller 38mm version meant for females. For guys, the larger 42mm version starts at $399. These come with sporty rubber straps and an aluminium body. Want to upgrade to a stainless steel body? That will cost you $549, which comes with the same rubber strap as the Apple Watch Sport. Again, that's the smaller version. The larger version costs $599. Not feeling the rubber sports strap? Want a more traditional leather strap with a classic watch buckle? Those cost between $649-$749. How about a more premium metal link strap? Those will cost you $949-$1099. Or if you really have a lot of money to spend waste, you could buy a gold Apple Watch Edition for between $10000 - $17000. Let me type that out in case the numbers confused you. Ten thousand dollars to seventeen thousand dollars. I don't care how much of an Apple fan you are. That's a stupid amount of money to spend on a smartwatch that will be replaced (obsolete) in a year.
So if the design and the price can't convince consumers they need a smartwatch, maybe its functionality can? Well, reviews are not out yet, but initial hands-on experience with the device has left many journalists baffled at the complexity of the interface. Words like "clumsy", "confusing", and "complicated" have been used to describe the experience, and if tech journalists need help figuring out something that should be simple, I don't think the average consumer would want to spend a whole lot of time learning how to use it. So the interface is a bit of a mess, but what can you actually do with the Apple Watch? You can view notifications and Glances (which work like widgets). Like most wearables, it can be used as a fitness device, albeit without the help of a GPS chip. It can also tell you if you've been sitting down for too long to get up and move about. Because you know, you can't tell for yourself if your body is aching and cramping from sitting too long. You can use it for Apple Pay to make transactions with your watch, which is kinda cool, except not a lot of people are using Apple Pay in the first place, so yeah. There's this thing called Digital Touch Communication, which allows you to draw smiley faces and send them to a friend (who must also have an Apple Watch), or you can send your heartbeat to them, like you've always wanted to (sarcasm). There are many more uses which will come in the form of apps, but ultimately for the price you need to pay, you're probably better off just using your iPhone.
When it comes to buying any new piece of technology, the consumer must feel like they are getting their money's worth. The price of smartwatches will always need to be proportionate to its functionality, and it will always be compared to the price and functionality of a smartphone. Perhaps the reason why Pebble has been so successful is because you get a lot of value for a small price. With the Apple Watch, it seems like the exact opposite. The Apple Watch was supposed to usher in a new dawn of wearable technology. It was supposed to make the average Joe want a smartwatch. But with what Apple has given us, I think the smartwatch market will be largely unaffected by it.
Bios
Vedant Mathur is a lover of all things technology. Though he's an Android developer, he's quick to go back to his iPhone 6 and iPad, simply because the experience beats his Moto X, in his opinion. Check out Vedant's profile here.
Jazli Aziz has three loves - Manchester United, Batman and Android. He is a strong proponent of stock Android and currently uses a Google Nexus 5. His blog, Triplicate Thoughts, is quite popular among tech enthusiasts. Check out Jazli's profile here. His half of the article can also be found here.
Kishan Shyam contributed to this post.
March 29, 2015